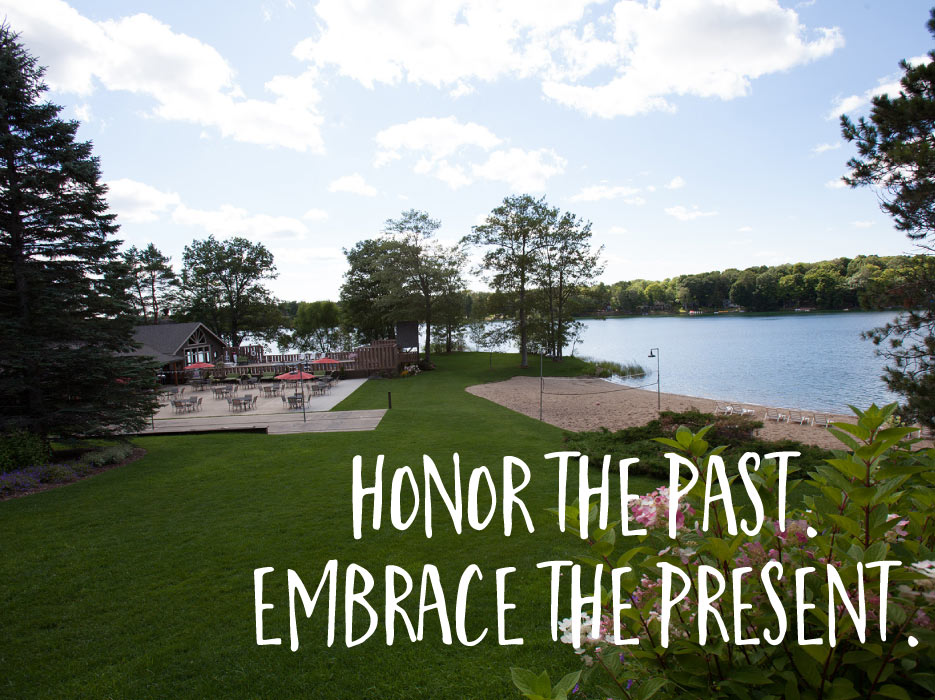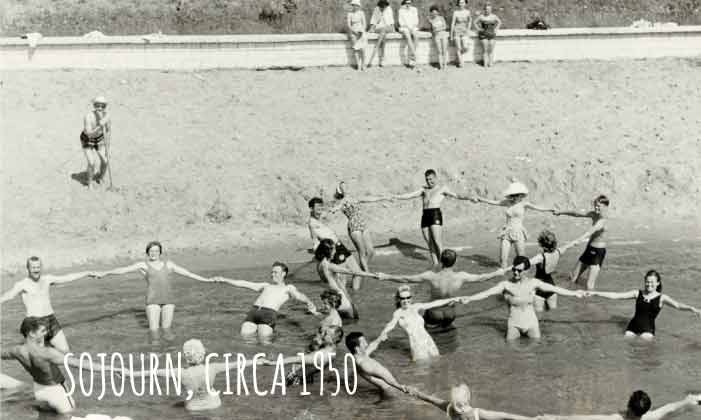 History
Our storied past is one to be celebrated. This legendary property, born in 1948, offered a classic getaway for generations before us. Now, it has been transformed for you. With modern appointments, our rustic elegance captures the heart of the past and the joy of your future memories.
The resort opened in 1948 as a guest ranch and then as a dude ranch (horseback riding was prevalent around the resort back then!) before becoming El Rancho Stevens, which served its last guests in 2004. At that time, the doors were shut and the resort sat vacant until Scott & Janice Lampert purchased the property a few years later. After three years of full remodels, repair and updates, Sojourn Lakeside Resort opened its doors once again in 2013.
The buildings and grounds underwent many changes over the course of the last many decades:
Thunderbird Lodge (red barn visible from the road) was originally a working farm's barn, and later transformed into a restaurant, hotel and office. Complete restoration of Thunderbird is planned for a future phase as Sojourn grows.
Whispering Pines started as a simple bunkhouse, then expanded to accommodate families. From 2011 to 2013, under the Lamperts' ownership, it was re-roofed, gutted and completely remodeled into the 4- suite luxury guest quarters present today.
Lakeview Lodge was built in three phases. First, the south section was built with eight rooms (see the photo on the Gaylord Planner pages), then the north section was added some years later. The third and final phase was the A-frame connecting the two initial structures. It has also recently been fully remodeled and re-roofed.
The pool was built in the 1950s in the mitten shape of Michigan's lower peninsula. The pool and adjoining pool deck were fully restored in 2012.
After many years of gatherings and parties, the Great Hall and Sandbar Lounge roof went into disrepair in 2010, at which point it was fixed, adding supports and additional structure. The full restoration of this building was completed in 2012.
Was Sojourn Lakeside Resort (or its many names prior) a part of your family's past? Do you have a photo of yourself or someone you know enjoying our grounds? We love hearing about past guests' visits and stories. Please send your stories/photos to gather@sojournstay.com.