SOJOURN SUMMER CONCERT SERIES
Sojourn Lakeside Resort is excited to announce the lineup for the 2021 season of the Sojourn Summer Concert Series! The bands are booked, and the schedule is set, so mark your calendar.  Guests are encouraged to bring their own blanket, camp chair and refreshments (alcohol is permitted) while you enjoy an evening of live music on the shores of Dixon Lake. Boats are welcome.  For the first two concerts, Nana's Strawberry Shortcake will be offering fresh strawberries from their farm with delicious homemade shortcake.
Tickets can be purchased on line at mynorthtickets.com
THE LINEUP
THE DREW HALE BAND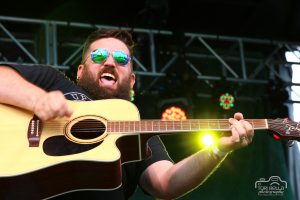 June 30th  6:30-9:00 P.M.
Throughout Michigan, the name Drew Hale is synonymous with powerful vocals, compelling lyrics and haunting melodies. In 2016, Drew won the national Country Showdown competition held at the Ryman Auditorium in Nashville, earning him the title Best New Act in Country Music, as well as the $100,000 cash prize. Most recently, The Drew Hale Band won the Detroit Regional round of 93.1 NashFM's Nash Next contest.
Influenced by Texas roots and artists such as Reckless Kelly and Eric Church, the Drew Hale Band's music pays homage to the red dirt country and southern rock scenes, as well as paints a picture of their love for the people and culture of Michigan, where the band calls home. The Drew Hale Band can be found playing throughout the Midwest, promoting their latest album, Roots and Wings (including the single, Pieces, featuring Vince Gill). They have shared stages with Frankie Ballard, Trace Adkins, Jana Kramer, Scotty McCreery, LoCash, William Michael Morgan, RaeLynn, Trent Harmon, Drew Baldridge, The Railers, Walker McGuire, Chris Lane, The Cadillac Three, Bret Michaels, and Adam Sanders. They've also played festivals with some of Nashville's biggest recording artists, including Tim McGraw, Dierks Bentley, Dwight Yoakam, Toby Keith, Canaan Smith, and Cassadee Pope. Whether on an intimate stage at one of the many wineries or breweries throughout Michigan, rocking a bar on a Saturday night, or playing festivals such as Common Ground (Lansing, MI) or Arts, Beats, & Eats (Royal Oak, MI), you can count on an eclectic show that delivers a dynamic combination of originals and covers that bridge the gap between country, roots rock, and blues.
LUKE WINSLOW-KING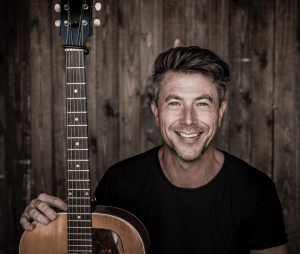 July 28th 6:30 -9:00 P.M.
Luke Winslow-King is a New Orleans-based guitarist, singer, producer, and songwriter. His work is an eclectic mix that combines Mississippi delta blues, folk music, traditional jazz, and roots rock & roll. His alchemical songs blend contemporary ideas with styles from bygone eras producing a sound that is rustic and urbane, elegant and entirely his own.
Winslow-King and an all-star cast of blues, roots, and world music greats, including Roberto Luti, and Charles Hodges (Al Green), finished cutting his seventh full length record, 'If These Walls Could Talk" in January 2020. The new album presents an evolution of the bluesman's sound that is both reverent and bright. Bearing up unprecedentedly hopeful lyrics is a deep sonic foundation of LWK's beloved delta blues fused with the high energy midwestern rock that shaped his teenage years in Northern Michigan. Like all of Winslow-King's work, 'If These Walls Could Talk' continues to propel rugged roots to the vanguard of modern artistic sensibility.
In addition to cutting seven studio records in the last decade, he has toured extensively in North America and Europe, appearing on notable stages such as Austin City Limits, New Orleans JazzFest, Azkena Rock Festival (Spain), Tønder Festival Paradiso (Netherlands), Maverick Festival (UK), and countless more.
THE BARBAROSSA BROTHERS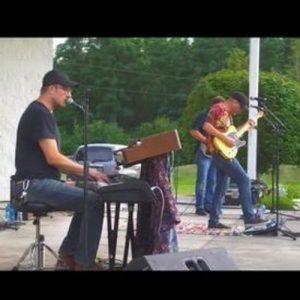 While their biography says they hail from Michigan, one listen to Barbarossa Brothers suggests a musical philosophy with its roots much further south.
Drew Pentkowski and Loren Kranz started out as an acoustic duo, sharing songs and singing harmony…bassist Ryan Fitzgerald joined in soon after. After five years as a trio, Ryan decided it was time to move on, and the Barbarossa Brothers, once again a duo, called on a couple friends to round out the sound.
With Loren switching to keys and Drew on electric guitar, the group expanded to a five-piece, adding husband-and-wife drum & bass team Andy and Allison Scott, as well as longtime friend and mentor Scott VanDell on guitar. Tapping into a shared love of the blues, gospel and the rhythms of New Orleans, BBros continue to craft their patented brand of 'bayou folk-rock'.
Through their most recent release, 'Holy Water', the band issues an open invitation to music lovers and festival goers to kick off their shoes and dance. Fans of The Tedeschi-Trucks Band, Little Feat, and The Wood Brothers will find a lot to love about this band. Catch them playing at throughout the summer at a number of festivals and venues!
Additional Information:
We have access to the stage in our Great Hall if the weather is questionable, so the concerts will take place rain or shine!