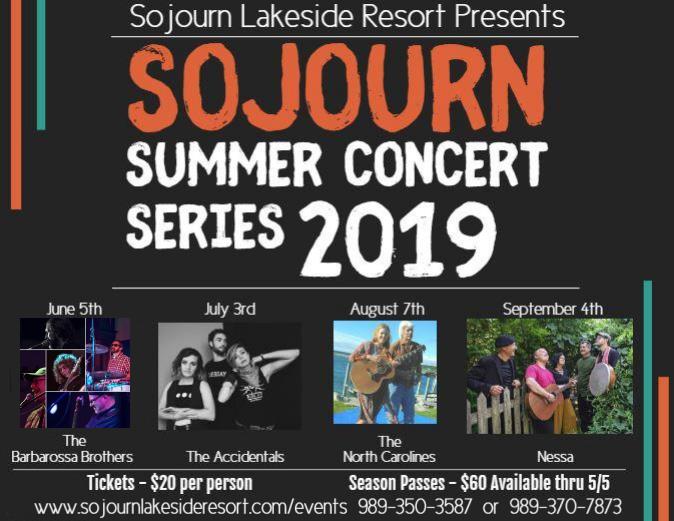 2019 SUMMER CONCERT SERIES
Sojourn Lakeside Resort is excited to announce the lineup for the 2019 season of the Sojourn Summer Concert Series! The bands are booked, and the schedule is set, so mark your calendar for the FIRST WEDNESDAY OF EVERY MONTH starting June 5th.  Guests are encouraged to bring their own blanket, camp chair and refreshments (alcohol is permitted) while you enjoy an evening of live music on the shores of Dixon Lake. Boats are welcome.  A food truck will also be available.
Here's a great video featuring music and performance by Drew Hale Band, that was produced by Frankie J. Schweizer Jr. for our Concert Series.It really captures the whole Sojourn Summer Concert experience. We still have 2 more shows to go this summer, so get tickets now! http://siteline.vendini.com/site/sojournlakesideresortsummerconcertseries.com

Posted by Sojourn Lakeside Resort on Monday, July 30, 2018
THE LINEUP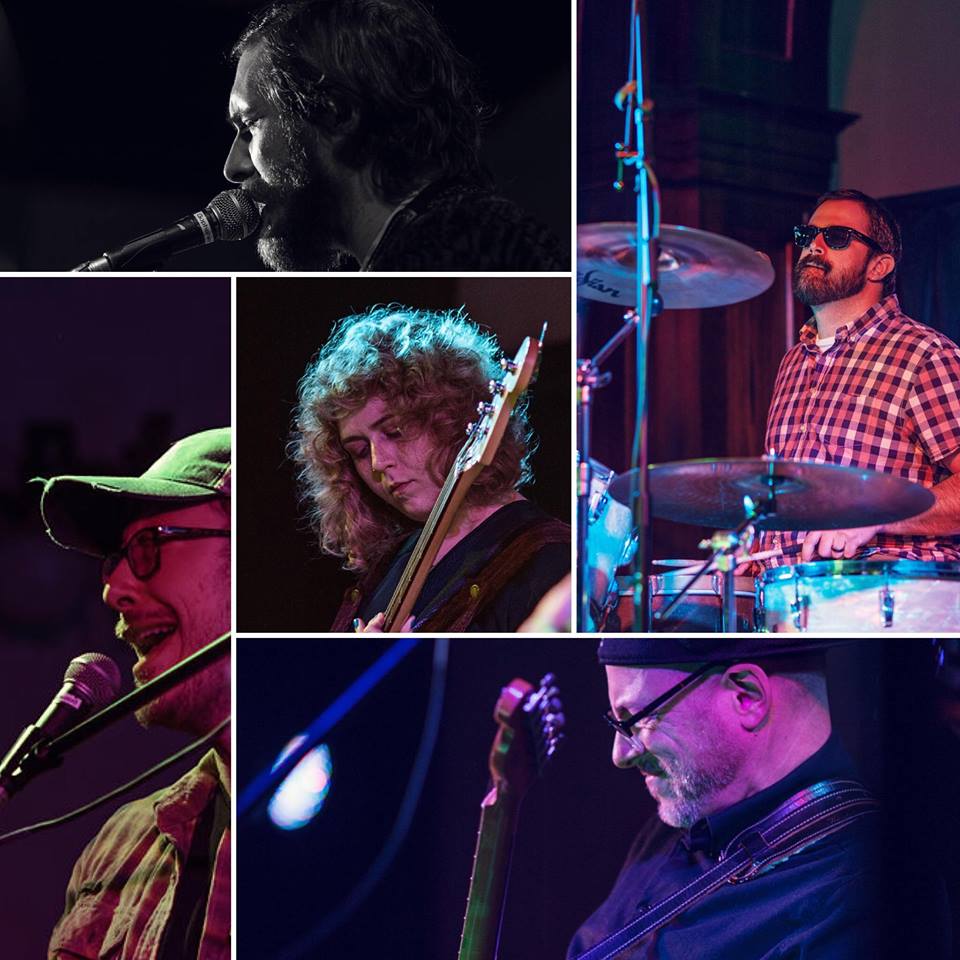 THE BARBAROSSA BROTHERS
JUNE 5th 7-9pm
While their biography says they hail from Michigan, one listen to Barbarossa Brothers suggests a musical philosophy with its roots much further south.
Drew Pentkowski and Loren Kranz started out as an acoustic duo, sharing songs and singing harmony…bassist Ryan Fitzgerald joined in soon after. After five years as a trio, Ryan decided it was time to move on, and the Barbarossa Brothers, once again a duo, called on a couple friends to round out the sound.
With Loren switching to keys and Drew on electric guitar, the group expanded to a five-piece, adding husband-and-wife drum & bass team Andy and Allison Scott, as well as longtime friend and mentor Scott VanDell on guitar. Tapping into a shared love of the blues, gospel and the rhythms of New Orleans, BBros continue to craft their patented brand of 'bayou folk-rock'.
Through their most recent release, 'Holy Water', the band issues an open invitation to music lovers and festival goers to kick off their shoes and dance. Fans of The Tedeschi-Trucks Band, Little Feat, and The Wood Brothers will find a lot to love about this band. Catch them playing at throughout the summer at a number of festivals and venues!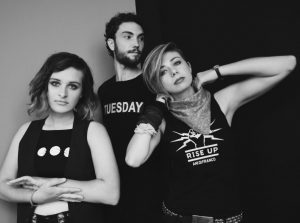 THE ACCIDENTALS
JULY 3rd 7-9pm
Female-fronted, multi-instrumentalist power trio, The Accidentals (Sav Buist, Katie Larson, and Michael Dause) kicked off 2018 with the release of their debut album, Odyssey, with Sony Masterworks. They followed the album release with two-hundred days of touring nationally, seventeen festivals, sync placement with Turner Classic Movies, FOX sports, and a RAM Trucks BANDvan #tourtough commercial.
They released their latest single, "Heavy Flag," produced by John Congleton (St. Vincent, Lana Del Ray, The Decemberists) in October, and they aren't slowing down going into 2019. They are currently scoring an indie film, touring, teaching workshops across the country, and releasing new music.
PopMatters says you can't define them by comparison to any one band, comparing them to a mash up of influences including, "The Beatles, Decemberists, Sufjan Stevens, Led Zeppelin, Ani Difranco, Neko Case, Brandi Carlile, etc." NPR says "they display equal interest in the focused musical forms of indie rock and pop and the expansive potential of orchestral arrangements, jam band open-endedness and impressionistic singer-songwriter expression," adding, "they might be the most compelling songwriters of our time."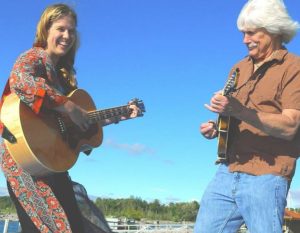 THE NORTH CAROLINES
AUGUST 7th 7-9pm
Caroline Barlow and Kurt Westie spearhead this Americana roots band. The group is joined by an interest in keen songwriting, ballads, driving storytelling, and stylish instrumental tunes. Russ Hucek's pedal steel brings an energetic and elegant melodic tone to the group while Chris Michels carries the bass with funk and steadiness. The North Carolines bring you sweetness with an edge with both their original songs and material from other writers. It's a fresh, yet familiar, sound for your ears.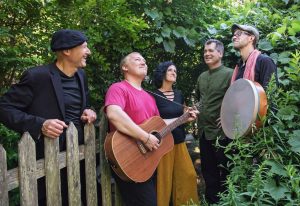 NESSA
SEPTEMBER 4th 7-9pm
Nessa is a Celtic fusion group led by multi-instrumentalist/vocalist, Kelly McDermott, known for her dazzling flute technique and beautiful, soulful voice. She is joined by co-founder/multi-instrumentalist Rob Crozier to research and arrange the music of Nessa. This hard-working team re-imagines the ballads and dances of the U.K. and Europe, uniquely blending elements of classical, folk, jazz, funk and world music to create rich, complex musical hybrids. With no shortage of virtuosity, Nessa includes some of Southeastern Michigan's hottest players. The band moves audiences with funky reels, "barn burner" jigs, and deep, soulful glimpses of old stories.Nessa has a mystical, dreamy side akin to the music of Loreena McKennitt, an energetic aspect not unlike Solas, a touch of global fusion a la Pentangle and Eilleen Ivers, and a depth and dimension similar to Brian Eno.
Nessa brings the best kind of surprise to any music event. Combining whimsy with serious musicianship, Nessa can put audiences into a trance or up on their feet dancing. The music is definitely Celtic, but presented in a new and unique way. Spicing things up with African, Caribbean, and Eastern flavors, Kelly McDermott and her band bring charm and delight to listeners of all ages.
Information:
We have access to the stage in the Great Hall if the weather is questionable so the concerts will take place RAIN OR SHINE. We are offering season passes for $60.00 through June 5th, or tickets can be purchased individually for each show online or at the door for $20.00.
Contact our concert manager, Greg Vadnais with questions at 989-350-3587.