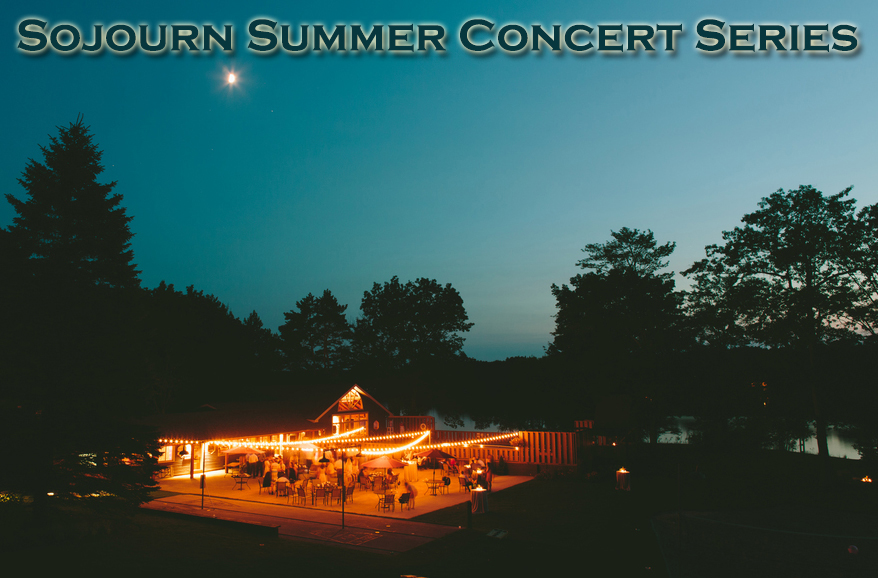 SUMMER CONCERT SERIES
Sojourn Lakeside Resort is excited to announce a series of 4 mid-week concerts this summer in Gaylord. Creating a unique Northern Michigan experience is the hallmark of Sojourn Lakeside Resort. Here, you will connect with nature, with the past and with one another. With 35 wooded acres, 20 rooms and suites, a great hall, private beach and more, Sojourn is nestled in the heart of Northern Michigan. The concert series will provide a one of a kind outdoor concert experience on the shores of Dixon Lake.
Here's a great video featuring music and performance by Drew Hale Band, that was produced by Frankie J. Schweizer Jr. for our Concert Series.It really captures the whole Sojourn Summer Concert experience. We still have 2 more shows to go this summer, so get tickets now! http://siteline.vendini.com/site/sojournlakesideresortsummerconcertseries.com

Posted by Sojourn Lakeside Resort on Monday, July 30, 2018
THE LINEUP
Dates:
June 5th, 2019
July 3rd, 2019
August 7th, 2019
September 11th, 2019
Information:
Sojourn Lakeside Resort is Located at 2332 E. Dixon Lake Road, Gaylord. All shows start at 7pm. Tickets are available online or at the venue for $20. All Ages welcome but please no pets.
Please Call 989-350-3587 if you have any questions.